News
May Comic Cons 2018 04/27/2018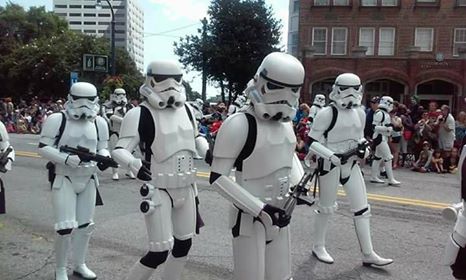 Looking forward to the Merry Month of May with these exciting listings.
So much to choose from in May and as ever, there is bound to be something for all types of fandoms out there, whether it be comic strips, art enthusiasm, fancy dressing, cosplay or just hanging out for the atmosphere.
Fun for all the family.
If Star Wars Stormtrooper Costumes are your thing, then don't forget to check us out HERE for the ultimate look in your fancy or cosplay endeavors...

Click on the links below for your local cons

4-6 May
ACME (Arizona Comic Mini Expo) - Mesa 05/05

11-13 May
Fantasia Comic Con - Indio 05/12
Savannah Mega Comic Con - Savannah 05/12
Hampton Beach Comic Book Show - Hampton 05/12
Ratha Con - Athens 05/12
Tidewater Comicon - Virginia Beach 05/11

18-20 May
Comic Con Revolution - Ontario 05/19
Haverhill Public Library Comic Con - Haverhill 05/19
Nickel City Con - Buffalo 05/18
3 Rivers Comicon - West Mifflin 05/19
Motor City Comic Con - Novi 05/18,

25-27 May
Phoenix Comic Fest - Phoenix 05/24
Cherry Capitol Con - Traverse City 05/25
Comicpalooza - Houston 05/25